What is a Palm Nailer?

What is a Palm Nailer Used For?A palm nailer is like a pint-sized nail gun. Just like a regular nail gun, it connects to an air compressor and can drive nails at lightning fast speeds. You'll also find cordless models that run on battery, and are highly portable. They're not quite as powerful, but can reach in the tightest of spaces.
The main difference between a palm nailer and a conventional nailer is that a palm nailer, like its name suggests, is small enough to fit in the palm of your hand. It's lightweight and compact, which makes it more comfortable to use.
Regular nail guns can be heavy and hurt your hand after extended use. Palm nailers are light in weight, and are better overall at preventing hand pain.
They're incredibly precise, too – more precise than a typical nail gun.
Most models can drive anything from 1.5" to 3.5" nails. Heavy-duty models can work with nails between 2" and 6", which makes them a great choice for bigger projects.
The great thing about this tool is that it's compatible with the nails you find in any hardware store. You won't have to invest in the expensive specialty nail strips that conventional nailers require.
VALU-AIR AIR PALM NAILER CPN90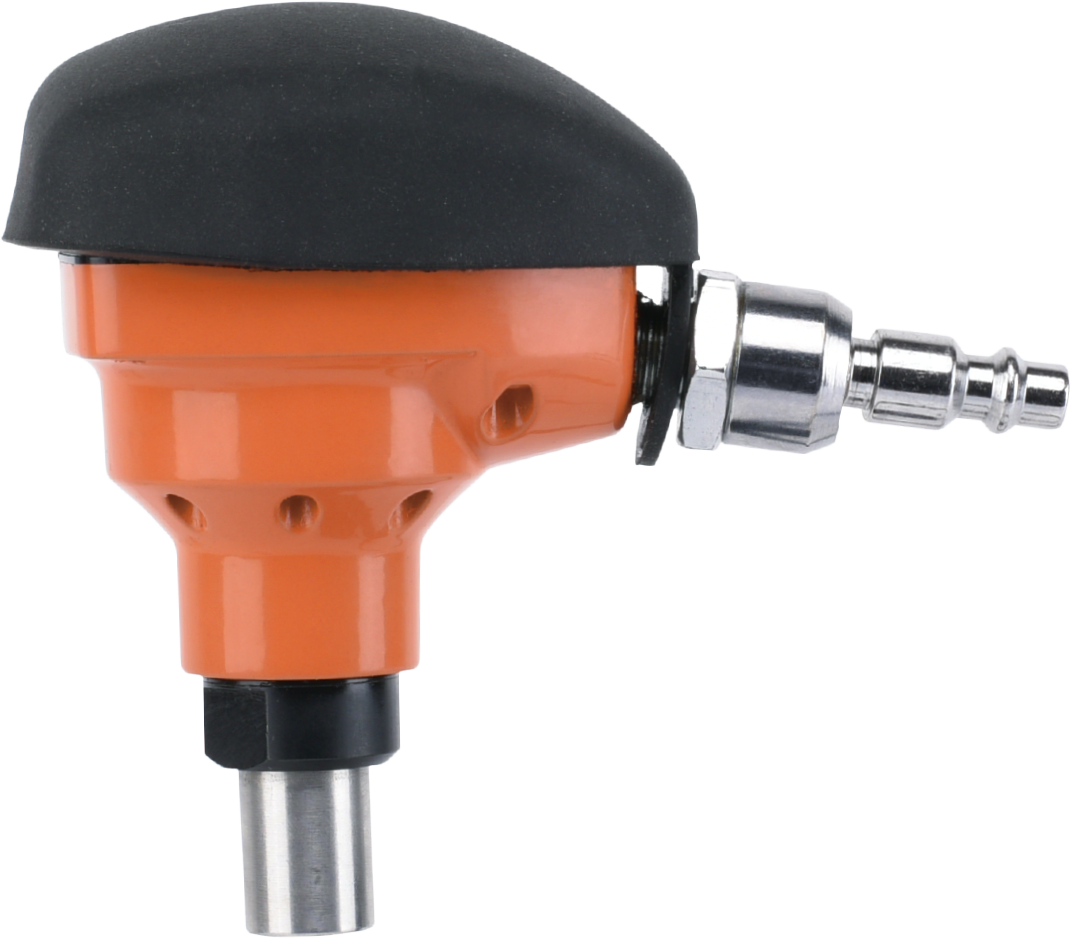 What Are Palm Nailers Used For?
You know that palm nailers are compact and lightweight, but what can you actually use them for?
Palm nailers can be used for just about any task that you'd use a nail gun for.
They're compact in size which makes them ideal for use in tight spaces, like corners, edges and ceilings. This tool is especially beneficial for joist hangings. Some models are cordless, and these are even better for tight spaces. Just keep in mind that they're not quite as powerful as a pneumatic nailer.
With better accuracy than a conventional nailer, this tool is ideal for projects that require precise positioning.
Simply put, palm nailers are ideal for any project where there's not enough space to hammer a nail manually. And for precise projects, a palm nailer will beat out a typical nailer any day of the week.
While a typical nail gun is usually the better option for framing and other major projects, a palm nailer is a great option for just about any other task.
And you don't have to choose one or the other either. Each tool has its uses, and it can be beneficial to have both on hand when completing your project. In fact, many conventional nailers now come with a palm nailer as a bonus tool.